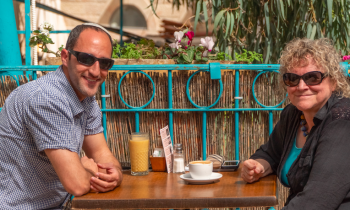 Ruth Fazal with Gil Pentzak in UK Nov. 10th-17th
In November Ruth will be touring in the UK, together with Gil Pentzak, an orthodox Jew, that Ruth has been working together with since 2013. Together, Ruth and Gil share with groups through conversation, worship, and studying the scriptures together. God is on the move!
To learn more about what God is doing through them, please visit
ZION NOW Please be praying Ruth and Gil as they continue their journey together, and share it with groups, in Israel and abroad.

Sunday November 10th- Tuesday 12th
The Ark, Flixton, Manchester
Begins Sunday afternoon and ends on Tuesday afternoon.
For information please contact thearkflixton@gmail.com

Tuesday November 12th 7:30pm
Champness Hall, Rochdale ( near Manchester)

Wednesday November 13th 2:30pm & 6:45pm
The Well Christian Healing Centre
20 Augusta Pl, Leamington Spa CV32 5EL
Contact: 01926 888003

Thursday November 14th 7:30pm
The Menorah Suite, Murray Muscat Centre, Glen Fern Road, Bournemouth, BH1 2LU.

Friday November 15th Morning
HOPE FM Christian Radio Station – will be on for the whole programme

Saturday November 16th 7:30pm
Brockenhurst, Hampshire
Contact for details: 07831 626930
RUTH FAZAL
SATURDAY 30 NOVEMBER 5pm – 7 pm
Bethel Gathering
Ruth will lead us in a time of intimate worship and sharing about Israel.

Holy Trinity Church Centre, Arena Park,
(off Beacon Lane) EXETER, EX4 8RD

Tues-Fri December 3rd-6th
LOX LANE Christian Retreat Centre
Shaftesbury, DORSET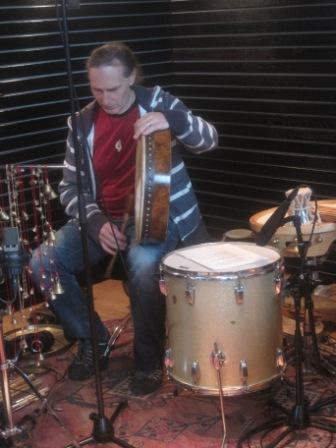 A time of soaking, prophetic worship, and sharing the journey together with percussionist Martin Neil.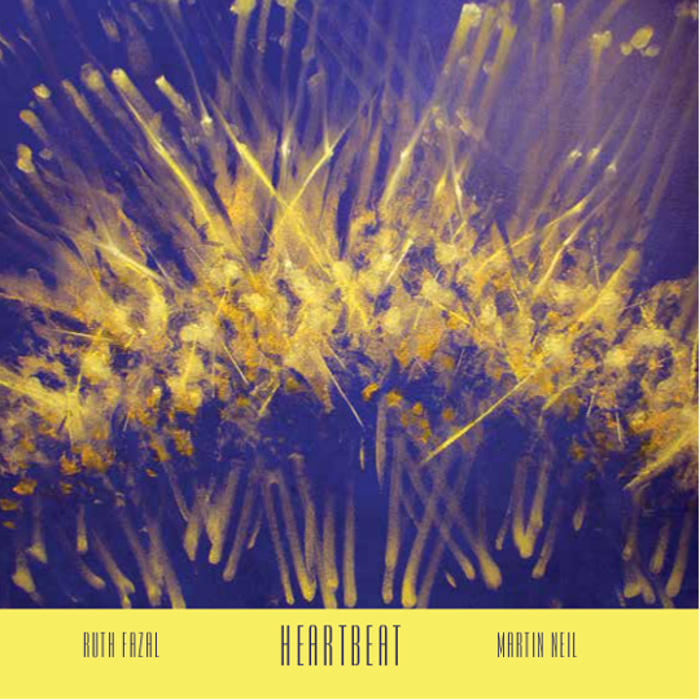 Listen to Ruth and Martin's CD "Heartbeat"
Together, Ruth and Martin will take us on a journey into the Father's heart through new and exciting explorations of how the Lord speaks to us through music. Ruth will also be sharing about her new work 'Ezekiel out of Exile' and Martin and his wife Becky will share about their work in the nations. Be prepared for an amazing time of revelation!
Lox Lane Farm Christian Retreat Centre is set in beautiful surroundings in the heart of the North Dorset countryside, an area of outstanding natural beauty. The 19th century farmhouse and courtyard have been sympathetically and lovingly converted, maintaining many of the original features. Lox Lane Farm is situated between Gillingham and Shaftesbury, 10 minutes from A303 and 5 minutes from Gillingham train station.
Costs: £250 residential (£280 if single occupancy) or £150 non-residential per person.
Speak to Caroline Watkins (01747 854993) for more details, or email on admin@loxlane.co.uk


Invite Ruth to come
to your church or community
https://ruthfazal.com ruth@ruthfazal.com
INVITE RUTH TO LEAD AN EVENING OF WORSHIP
With almost thirty worship, instrumental and classical recordings to date, Ruth brings a wealth of experience and insight to all that she shares, both through her music and in her speaking. Ruth has a deep desire to see people enter into the presence of the Lord and to truly hear His Voice.
An evening of intimate worship such as this is a combination of worship in song, time to reflect as Ruth plays on her violin, and the opportunity to listen to Ruth as she shares about her journey with the Lord in recent years. A surprising journey that has taken her from living in Canada to spending most of her time in Israel.
HOST A SCREENING OF 'EZEKIEL OUT OF EXILE' – Ruth's latest classical work, accompanied by a film.
The videography of 'Ezekiel Out of Exile' is designed to help us to meditate deeply on God's Word, as it depicts the destruction of the temple, the banishment of the Jewish people from their land, the effects of being in exile throughout history, and finally their return. The music and the film together enable us to experience the intense longing and the painful process of waiting to see the hand of the Lord move on behalf of His people, to bring them home.
The central text of the work is Ezekiel the Prophet's vision of the valley of the dry bones, seen during the time of the Jewish exile in Babylon. On either side of this text I have placed a Psalm; one that speaks of the pain of being in exile, and the other of the joy of redemption. I find great comfort in the final words of Ezekiel's vision; "And you will know that I the Lord have spoken, and I have done it, declares the Lord"
An evening such as this is ideal for both Christian and Jewish audiences. Ruth plays her violin and talks about the process of writing 'EZEKIEL Out of Exile'. This would be followed by a screening of the film ( 45 mins) with time for questions afterwards.