Inspiring Faith and Hope through the Arts
~Public concerts in Israel.
~Private concerts in local communities, schools, and for small groups including holocaust survivors.
~Artistic involvement with community events in Israel.
~Creating recordings and films with a Jewish/Hebrew focus.
Building Bridges between Jews and Christians
RUTH FAZAL – Christian 
GIL PENTZAK – Orthodox Jew
Contact: https://zionnow.net

NOW in Jerusalem ( No Ordinary Week in Jerusalem)
A week-long tour for Christians visiting Israel.
Tours takes place in the Fall and the Spring of each year.
https://www.ruthfazal.com/no-ordinary-week-in-jerusalem

NOW evenings for Christian groups visiting Israel
Worship and Conversation with Ruth Fazal and Gil Pentzak (Orthodox Jew) Opportunity for interaction. Write to us at  nowinjerusalem@gmail.com

NOW to the Nations
Tours, conferences and individual meetings that take place outside Israel.
Write to us at  nowinjerusalem@gmail.com

NOW Online
Online interactive Torah and Tanach study courses.
If you would like to join us for a session, please write to us at  admin@zionnow.net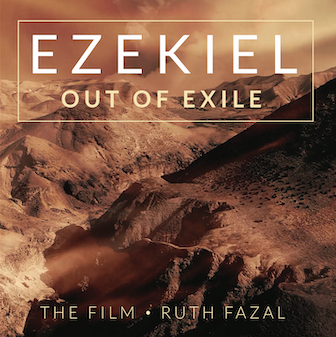 The main cultural project of IM EMUNA for 2019/21 is a musical work by Ruth Fazal – "EZEKIEL Out of Exile" which is a re-telling of the Prophet Ezekiel's vision of the Valley of the Dry Bones, through music written for choir, orchestra and soloists. We are praying and believing that EZEKIEL will be performed live in Israel in 2019/21. Watch the trailer of this exciting and creative film presentation of EZEKIEL Out of Exile : https://youtu.be/0NcDMvWNDAI
This film is currently touring worldwide and in Israel, in order to raise funds for the live performances in Israel in 2020/21
If you would like to donate to this exciting project you can do so by donating to IM EMUNA, and your donation can be designated specifically for EZEKIEL.
More information : ruthimemuna@gmail.com