EZEKIEL OUT OF EXILE
by
RUTH FAZAL
for Symphony Orchestra, Choir, Soloists, and Film
Israel November 3rd, 4th, 5th 2020
Jerusalem, Haifa, Tel Aviv

THE EZEKIEL CONCERT TOUR
Nov.1st-8th 2020
Join us!
Nov.3rd Jerusalem
Nov. 4th Haifa
Nov. 5th Tel Aviv
The tour will also include admission to all three concerts and the dress rehearsal.

* Please put me on your 'Interested' list

We will be in touch with more details in the near future
For those interested in extending their visit to Israel, you are invited to join Ruth Fazal & Gil Pentzak on 'No Ordinary Week in Jerusalem' Nov 8th-15th 2020. More…

Ruth Fazal's new composition for two soloists, choir and symphony orchestra, brings Ezekiel's vision of the 'Valley of the Dry Bones' to life.
Psalms 137 and 126 provide the prologue and the epilogue of this exciting new work which is full of the drama of life coming out of death.
Ezekiel was written during a time of personal exile from Israel. Following an intense period of composing, whilst feeling the heartache of being in exile from the very same land as the prophet Ezekiel, Ruth completed the writing of this work.
Ezekiel Out of Exile is a reminder of God's Word and promises to His people Israel, and of His faithfulness to fulfill His Word. We hope that many will attend the performances, both from Israel and from around the world. The 'dry bones coming to life' is a timely message in these days, and it will be a great privilege to declare this prophetic word in all of Israel.
EZEKIEL OUT OF EXILE – THE FILM
During the concerts in Israel, EZEKIEL – the film, (without sound) will be shown on large screen to accompany the live performances.
BUDGET – $300,000 US
The performances of 'Ezekiel' in Israel will not be just a concert, but an 'experience', using film….and more! The vision is growing, in the desire to draw as many people as possible to the performances. Everyone who lives in, or feels drawn to Israel needs to hear this piece.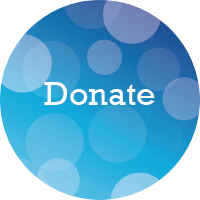 IF YOU ARE A FOUNDATION OR COMPANY, AND WISH TO MAKE A PRIVATE DONATION, PLEASE BE IN TOUCH DIRECTLY
att. Sharon Dafoe ezekieloutofexile@gmail.com
*Tax receipts available to Canadian residents only.