ezekiel out of exile
by Ruth Fazal
for
Symphony Orchestra
Choir
Voice of Ezekiel Lawrence Wiliford (tenor)
Voice of God Daniel Lichti (bass/baritone)
Length: 46 minutes.
'Ezekiel' artwork by Paula Arciniego  http://paulaarciniega.com
Used with permission. 
***SPECIAL ***
Receive your copy of a beautiful
'Limited Edition" of EZEKIEL!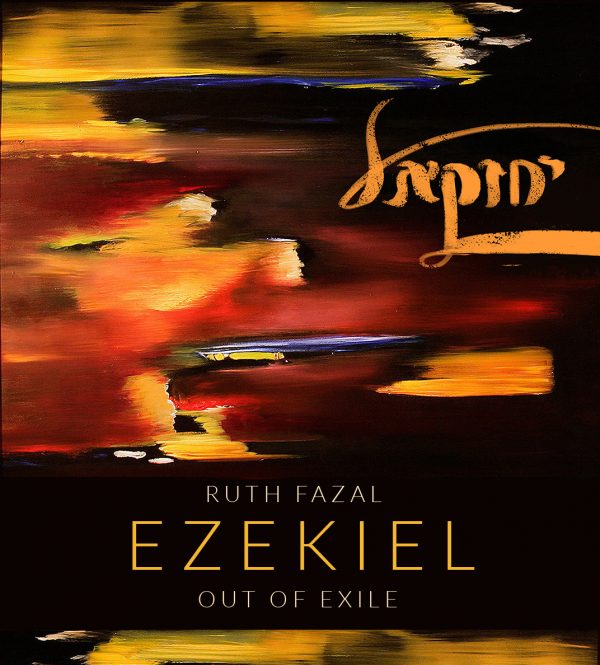 Ruth Fazal's newest composition for two soloists, choir and symphony orchestra, brings Ezekiel's vision of the 'Valley of dry bones' to life.
Psalms 137 and 126 provide the prologue and the epilogue of this exciting new work which is full of the drama of life coming out of death.
Ezekiel was written during a time of personal exile from Israel. Following an intense period of composing, whilst feeling the heartache of being in exile from the very same land as the prophet Ezekiel, Ruth has completed the writing of this new work.
READ THE TEXT OF "EZEKIEL Out of Exile"
 
PHASE 1 RECORDING Sept. 6th -10th 2017
$82,421CAD
"Ezekiel Out of Exile" was recorded in Bratislava, Slovakia in September 2017, with the Slovak National Orchestra, Lucnica Choir and soloists, directed by maestro Kirk Trevor.
PHASE 2 CONCERTS IN ISRAEL Spring 2018
$200,000 CAD
The next phase will be to take Ezekiel to Israel for three performances.
Planned venues include halls in Jerusalem, Tel Aviv and Samaria.
Soloists Daniel Lichti and Lawrence Wiliford, with the an Israeli Chamber Orchestra, and the Lucnica choir from Slovakia, will perform under the direction of maestro Kirk Trevor.
EZEKIEL -Out of Exile is a reminder of God's Word and promises to His people Israel, and of His faithfulness to fulfill His Word. We hope that many will attend the concerts, both from Israel and from around the world.
The 'dry bones coming to life' is a timely message in these days, and it will be a great privilege to declare this prophetic word in Jerusalem, in Samaria and in other cities in Israel during 2018, as part of the many events which will be celebrating the 70th anniversary of establishment the State of Israel.
PHASE 3 FILM 2017/18
$50,000 CAD
The final phase of this project will be a film, featuring the complete piece, with footage from the performances and images of the land of Israel, blended together with modern dance/movement. Creating a film will provide the opportunity for the complete work to be presented around the world, through the use of subtitles in many languages.
TOTAL BUDGET TOTAL BUDGET $332,421 CAD
For more options visit:
IF YOU WISH TO MAKE A VERY LARGE DONATION PLEASE BE IN TOUCH DIRECTLY AT  ezekieloutofexile@gmail.com
or write to us at: ezekieloutofexile@gmail.com   att. Sharon