We are making the transition
from CDs to USB.
8 CDs on one little USB stick!
The first release in our new USB series
Collection #1 is WORSHIP SONGS 
So simple! So small!
Over 7 hours of continuous worship!
Plug into your computer.
Upload onto your computer, or play directly from the USB. Save in iTunes etc.
Plug into USB port in car or on a plane.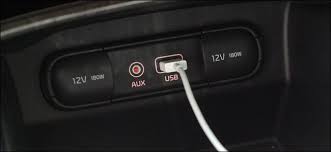 More than 7 continuous hours of worship as you travel.
Save onto your phone or mp3 player
It's so simple, and so practical.
BUY NOW!
Just $24.99

Any questions? 
Write to us at info@ruthfazal.com
Here is a list of all the songs that you will find on this USB…Enjoy!
Ah! You're Beautiful
All around say You are gone
All Glory to Jesus
Beautiful One
Break My Heart O God
Captivate My Heart
Come to Me.
Come with Your Fire
Coming up Higher
Father Forgive Them
Fire of Love
Fresh Oil
Give Me Your Heart Lord
God of Burning Fire
Heart to Heart
Here's My Cup
Holy, Holy is the Lord
How long
I'll Celebrate
I'm Bought
I am a Jealous God
I cry out
I Gaze on You
I Love You
In a Cloud of Gory
Inside Your Heart
In the darkest place
In the Stillness of Your Love
In the Whirlwind of Your Love
It's a Love that I Can't Explain
I Will Come and Drink from the Stream
I will come and Worship the King
I Will Dance with the Lamb
I Will Dance with You
I Will Gaze
I will Run, Run, Run
Jesus, You are all I Need
Let the Bride See
Listen
Lord Light the Flame
Maranatha
More Majestic
My Lord My God
No one loves me like You love me
On and On
One Thing I Ask
On Me Alone
O the Lord is Good
Psalm 131
River of Fire
So Full of You
Such Love as This
Surrounded by Fire
There is a Sea of Glass
There is Joy
Too Much Light
Turn Your Eyes from Me
When I look into Your Face
When I come and I Stand
Where the River Runs
Who am I?
Who is This?
Will you surrender?
Worship at Your Feet
Worthy is the Lamb
Worthy Lamb of God
Your Hand is Open