with
Ruth Fazal & Gil Pentzak
PLEASE VISIT THE 'ZION NOW' WEBSITE

No Ordinary Week in Jerusalem

 NOW to the Nations

NOW Online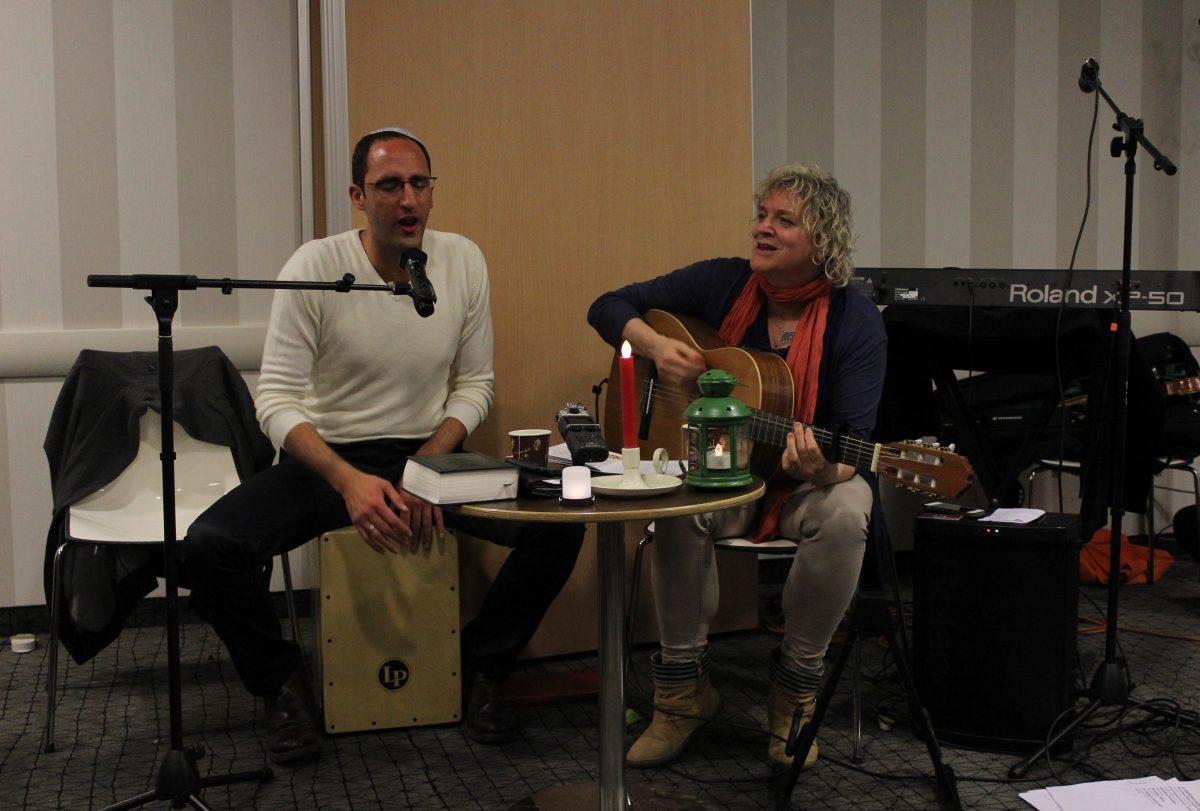 Since 2013, Ruth Fazal and Gil Pentzak have been working together to bring greater understanding, respect, friendship and love between Christians and Orthodox Jews. This began with their own journey, of sharing their walk with God, as a Christian and as an Orthodox Jew. The journey has not always been easy, but as they have continued to seek to honour one another, Gil and Ruth are paving a way for many to follow after.
After the making of the film 'Between Heaven and Earth in 2013, Ruth and Gil began hosting evenings in Jerusalem, for groups of Christians visiting Israel. Worshiping God together through song, and modelling their ongoing journey through their conversation in front of the group,they realised that in order to really build relationship with a group, more time was needed. This led them to decide to extend the invitation for groups to join them for a whole week in Israel.
Thus, in 2015  'No Ordinary Week in Jerusalem' (or 'NOW in Jerusalem') was born. The focus of 'NOW in Jerusalem' is relationship – through conversation and also through worshiping together, with worship songs that everyone can enter into.  The worship is definitely a key element to these weeks, as well as the opportunity to study the scriptures together from a Jewish perspective. Ruth says  "A lot of pre-conceived ideas are blown away, as we really discover each other in our walk with God, and our desire to love Him and serve Him with all our hearts.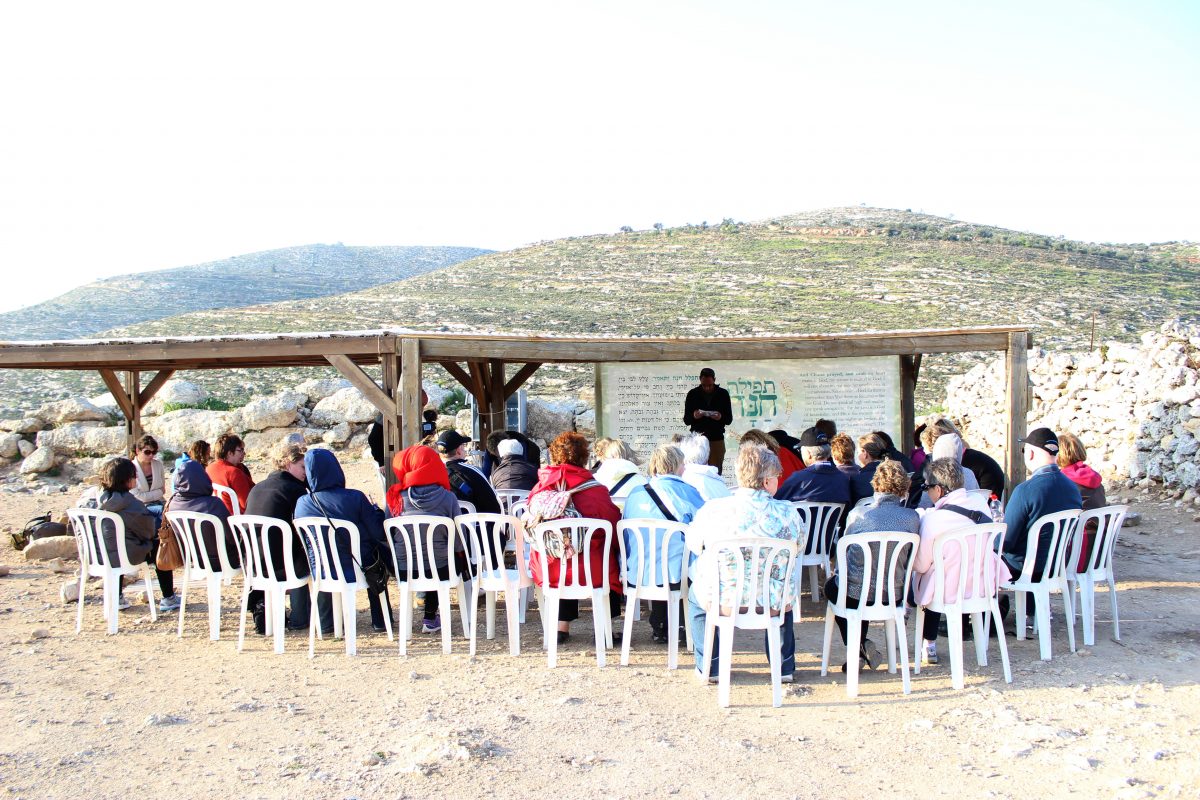 NOW in Jerusalem takes place twice a year, in the Spring and in the Fall. A Now Week  is designed for a group of not more than 40 people, and the focus is to meet each other, and to meet Israelis. We visit places that are not on the usual tourist map, and the pace of the week is very relaxed, and focused more on what God is doing NOW, rather than on the history of the sites that we visit. Mornings and evenings are spent at the hotel…where we go on our 'journey of discovery' together. We spend one full day in Samaria, and at the end of the week we are joined by Gil's family and other friends.  The worship is awesome, and we really do encounter the Lord in these times together. 
For those who come on a NOW week, there is always the optional for an extra 3 or 4 days, with Ruth to visit  other sites in Israel, with an excellent Christian tour guide.These three days give opportunity to be travel the length of the country, and to process some of the experiences from the previous week, and as well as to meet and spend some time with other Christians who are living and working in Israel.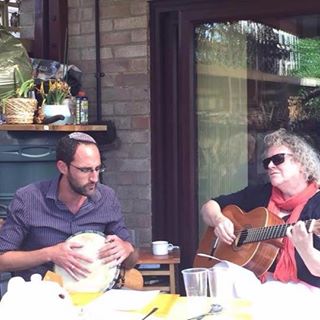 Of course, not everyone is able to travel to Israel. Ruth and Gil realised that even though it is the most wonderful thing to go on this journey of faith together in the land of Israel, the focus of a NOW Week is primarily on the relationship that is being built with one another.   So, in 2016, it was decided to bring the NOW experience outside of Israel and the first 'NOW to the Nations' took place, as Gil and Ruth travelled to Australia to lead a 'Mini NOW Week'. A 'Mini NOW Week' begins on a Wednesday night, and goes through to the end of Shabbat on Saturday evening. Keeping Shabbat together from the Friday night to Saturday night is a very special part of the experience.  Since that trip to Australia, there have been several 'Mini NOW Weeks' that have taken place in England.  Maybe your community would like to host Gil and Ruth for such an event? If you are interested to know more about this and what it would involve to have Ruth and Gil come to you, please contact us at gil@ulpanaviv.com
NOW Online
Experiencing the richness of studying the scriptures together, not only from a Jewish perspective, but also with the advantage of being able to understand the orginal Hebrew language of the Bible, Ruth and Gil decided to begin hosting 'NOW Online' – 6 week sessions, studying the Torah, and also other books of the Bible.  Each session takes place on Skype, and is interactive. Ruth and Gil lead the sessions together, with Gil  sharing his knowledge from a Jewish perspective, and  with a deep understanding of the Hebrew text.  It is a wonderful opportunity to enter more deeply into an orthodox Jewish understanding of both the scriptures, and also the orthodox Jewish way of life. Every session finishes with Ruth playing her violin. 🙂  For information on how to sign up, or to try one free session, please write to us at gil@ulpanaviv.com