BE THE FIRST TO HEAR IT LIVE!
OCTOBER 2021 *
WORLD PREMIERE PERFORMANCES IN ISRAEL
Cost:$1685
More details…

PLEASE NOTE *
DUE TO THE COVID19 PANDEMIC THE EZEKIEL CONCERT TOUR WAS POSTPONED UNTIL OCT/NOV 2021.
DATE WILL BE ANNOUNCED SOON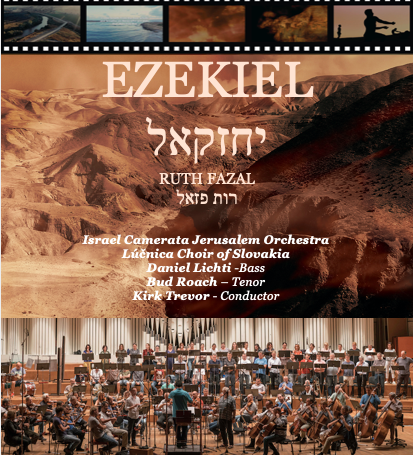 October 2021
Jerusalem, Haifa, Tel Aviv
Join us in Israel for a one week tour that will combine performances of EZEKIEL OUT OF EXILE with visiting the beautiful sites of Israel. The tour includes your tickets to all three concerts in Jerusalem, Haifa, and Tel Aviv. You will attend a full rehearsal of the orchestra and choir, and you will see some amazing places.
See prophecy fulfilled in the modern State of Israel, and meet the extraordinary people who live there. As promised, God has brought His People back to the land of Israel. You can be here to celebrate that reality, by experiencing the drama and excitement of Ezekiel's vision of the valley of the dry bones. Come and sit in the concert halls and witness with your own eyes the greatest miracle- a nation that was born in a day! We are living in amazing times!
Send us the form below, and we will keep you posted on the itinerary etc, and how to register.
Sounds great. Please keep me posted!…
Just leave us your name below.
"And I will bring you back to the land of Israel, and you My people will know that I am the Lord when I open your graves and bring you up from them. I will put my Spirit in you and you will live. And I will settle you in your own land. And you will know that I the Lord have done it, declares the Lord…"