"What an amazing response from so many generous hearts.
How can I thank you enough? " Ruth Fazal

Please would you consider a donation?
After beginning with a debt of $80,000 at the beginning of January this year, there is only $7500 remaining to clear it completely. See below to see the ways to donate.
Thank you so much!
HOW TO DONATE



For large donations ($1,000 or more) please use one of the options below to
minimize fees

BANK E-Transfer or GLOBAL TRANSFER: ruthfazal1@gmail.com

BANK TRANSFER/WIRE: (International Bank Transfer)
Bank Name: Royal Bank of Canada
Branch Address: 2056 Danforth Avenue, Toronto, ON M4C 1J6 Canada
Account Name & Address: Ruth Fazal 296 Glebemount Ave., Toronto, ON M4C 3V3
SWIFT Code: ROYCCAT2
Institute: 003 Branch: 05502 Account: 5036165

**NEW** Bank Transfer (UK residents only)
Bank Name: Monzo
Account Name & Address: Ruth Fazal 7 George Lane, Bromley , Kent BR2 7LG UK
Sort Code 04-00-04
Account # 01348884
BIC Number MONZGB2L
Bank Address: Monzo Bank, Broadwalk House, 5 Appold St. London EC2A 2AG UK


WHY IS THIS FUND NEEDED?
ORATORIO TEREZIN by Ruth Fazal was first performed in Toronto, Canada in 2003, at two sold out World Premiere performances. Two successful tours followed – first to Europe and then to Israel. At all of these concerts Holocaust were welcomed as honoured guests, and the impact on people's lives was tremendous.

The premiere of ORATORIO TEREZIN in Tel Aviv on May 5th 2005 was chosen by the city to be the main cultural event of Holocaust Memorial day in that year, and the 3,000 seat hall was packed. Amongst the audience were over 800 Holocaust survivors. It was extraordinary to see the ways in which God moved during these tours, and wonderful to see the financial provision for each tour.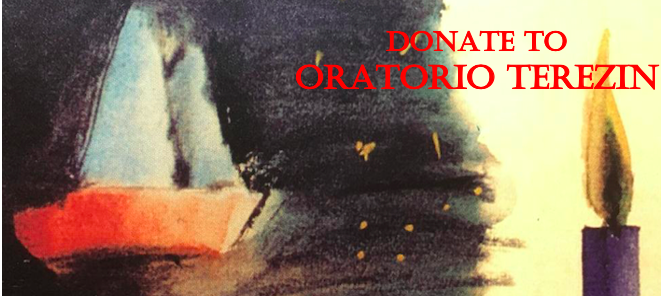 Then came Carnegie Hall, New York. It seemed that God opened up the way for the concerts to take place, just as He did in Europe and Israel. But, at the end of it all, there was a big financial shortfall. That was in 2007. Since then, Ruth has been carrying the burden of that debt.
FUTURE PLANS AFTER THE DEBT IS CLEARED
Ruth Fazal' s latest composition 'Ezekiel Out of Exile' will be performed in Israel in the Fall of 2022 in Jerusalem, Tel Aviv and Haifa. Going into these performances with the Oratorio debt still hanging over Ruth's head is something that should not be! Let's get this debt paid off, so that Ruth can go forward boldly and confidently. All donations will go directly to paying off the shortfall. We will be so grateful to see this cleared. THANK YOU ALL SO MUCH!