Two amazing and unique tours in Israel – POSTPONED UNTIL 2022
PLEASE NOTE**
We are sorry to say that due to Covid19 these events are postponed until a later time.
Please pray for the financial provision for the concerts.
The time of prophesying to the dry bones is here!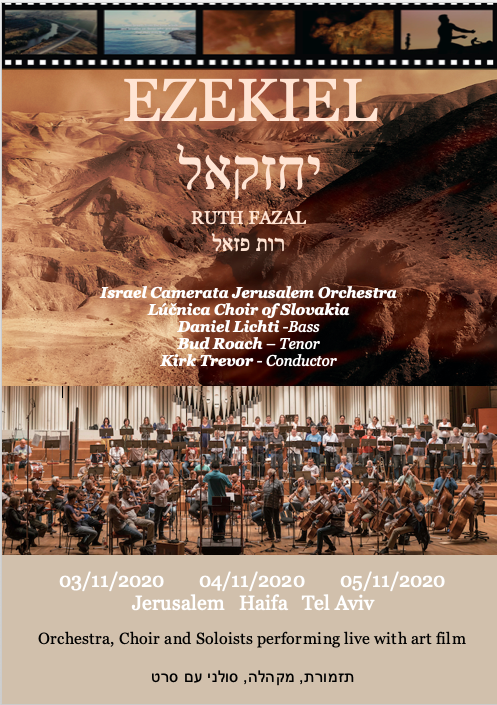 EZEKIEL CONCERT TOUR
October 2021
Cost: $1685 US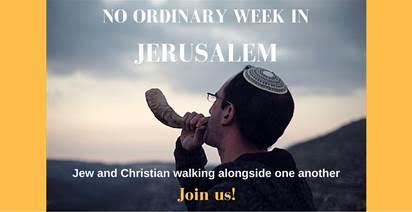 NO ORDINARY WEEK IN JERUSALEM
will follow the Ezekiel concert tour in October 2021. Date TBA
$1581 US
EZEKIEL CONCERT TOUR
Israel
Details of Ezekiel Concert Tour
COST: $1685 US (based on double occupancy)

Your tour will include entry to all three performances of 'Ezekiel Out of Exile' in
Jerusalem, Haifa and Tel Aviv.

This unique tour will also include entry
to a full rehearsal of choir and orchestra
in Jerusalem.

Places we will visit
Old City of Jerusalem
Western Wall Tunnel Tour, Ramparts,
Yad Vashem Holocaust Memorial
Zicron Ya'akov First Allyah Museum
Atlit Detainee Camp (Museum)
Day in Galilee
Boat Ride, Capernaum, Tagbah, Mt. of Beatitudes, Ancient Boat, Fish lunch by Sea of Galilee,
Day at the Dead Sea
Massada, Kalia Beach, Qumran, Fountain of Tears

All accommodation – 4 Star Hotels
-Ramada Hotel Jerusalem (3 nights)
-Ramada Resort by Wyndham Hadera Beach (3 nights)
– Neve Ilan, Jerusalem (1 night)
– Breakfast and dinner included throughout.
Other sites may be added.

REGISTER NOW for Ezekiel Concert Tour The 'Ezekiel Concert Tour' is operated by SAR EL TOURS, ISRAEL, and registration for this tour will open in early February 2021. Your registration and all other communication regarding this tour will be processed directly through Sar El Tours.
Please send me information as it becomes available.
NOW IN JERUSALEM 
with 
Ruth Fazal and Gil Pentzak

DETAILS OF NOW IN JERUSALEM DATE TBA
COST: $1581 US (based on double occupancy)
https://zionnow.net

Places we will visit
Old City
Ramparts, Western Wall, Chain of Generations, Temple Mount
Kiryat Gat
Ethiopian Village
Day in Gush Etzion
Hebron, Tomb of the Patriachs, Beit Hadassah, Lunch at Winery and more

Daily Sessions with Ruth (Christian) and Gil (Orthodox Jew)
Every morning and evening
Conversation, Worship, Bible study, Meeting Israelis, Jewish culture
Shabbat
We will celebrate Shabbat with Gil and his family and extended family who will join us at the hotel on the Friday/Saturday

Accomodation 4 star Hotel
Hotel Neveh Ilan, Jerusalem area. Breakfast and dinner included throughout.

NOW IN JERUSALEM begins in the same hotel where the EZEKIEL CONCERT TOUR finishes.

REGISTER NOW
for No Ordinary Week in Jerusalem
**NOW IN JERUSALEM  registration is handled by Tributary Music, Canada (Ruth Fazal)
Your registration for NOW will be through Tributary Music, Canada. All your communication about the NOW Week will be with the registrar (Sharon) of NOW in Jerusalem. The registration payment for the NOW Week is separate from the registration payment for the Ezekiel Concert Tour.
PLEASE NOTE
If you choose to come on the Ezekiel Concert Tour and the NOW Week, please be aware that you will need to make two separate payments. One payment to Sar El Tours,(Ezekiel Concert Tour) and the other to Tributary Music ( NOW Week)